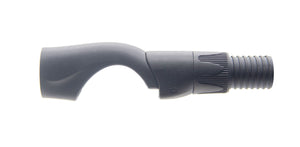 SeaGuide SAS-MN
SEAGUIDE new Spinning Reel Seat.
Ergonomic design and new ridgy shape offers better handling.
Variable inner diameters for better glue bonding to save inserts cost and greener.
Light weight and durable nylon body.
Balnk-exposed design allows trigger fingers to be in direct contact with the blank to improve the sensitivity of lures and strikes.
ID:15mm
OD: 26.7mm
Length: 121mm